My students can use the French language confidently to:
· travel through France for leisure: book a hotel, eat out, shop, etc
· Do business in France. For a tailored learning plan, click here.
· buy a house, make local research, correspond with a solicitor, bank,...
· work with French speaking people all over the world including a knowledge of local habits.
· sit an exam: GCSE, A levels & higher education.
SPECIAL OFFER: 20% discount to GCSE students!
· discover French literature, theatre, cinema and other cultural events
· your special requests...
I am also tutoring at advanced level:
- Academic: PhD support, Teacher training, research for University Lecturers.
- Preparation for Business French exams.
- Immigration/working abroad: preparation for exams (TEF, DELF, DALF) or to immigrate to Quebec.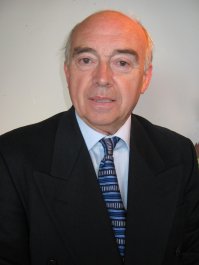 First of all, I would like to introduce myself: I was born in Paris, then my parents moved down to Burgundy where I grew up among the vineyards. I worked all over the world as an Ingénieur, then as a Business Entrepreneur.
I have been married 30 years to a Scot and we live in Nottingham where I gained my Teacher qualification & have now taught French with total dedication for over 10 years. I decided to be freelance & I teach mainly at the local colleges, at business premises and for private tuition in my home with all the resources available: video, Internet access, books, etc. and I live a few minutes walk from the Nottingham city centre!
For more information about tailored private tuition, just email me freelife@ntlworld.com
or simply ring me on (0115) 9107500. As for cost of tuition, I follow the price guide from the Regianal Language Network as I want to offer value for money.
As for your level, I follow the Common European Framework of Reference for Languages, abbreviated as CEFR, put together by the Council of Europe.
There are three levels and estimate which one you are at:
A1 & A2: Beginner level, on average my students take 3 months to express basic French with confidence. You are then able to enjoy going toFrance and order a meal, buy goods, etc.
B1 & B2: Intermediate level, you'll be able to communicate well in everyday French and even make a complaint! This is the opportunity to have an interesting conversation with French people, using past, present and future tenses and expressing opinions, ideal during the "apéro"
C1 & C2: Advanced level, this is the interesting bit as it is YOUR chosen French language goal and, like you, I become passionate about it. At this level most of my students are becoming bi-lingual and dream in French!